Tooting: New bin gives smokers a question in hope that they bin their cigarettes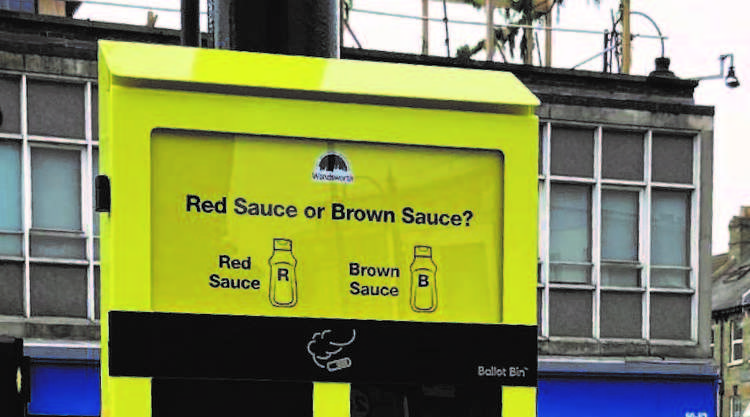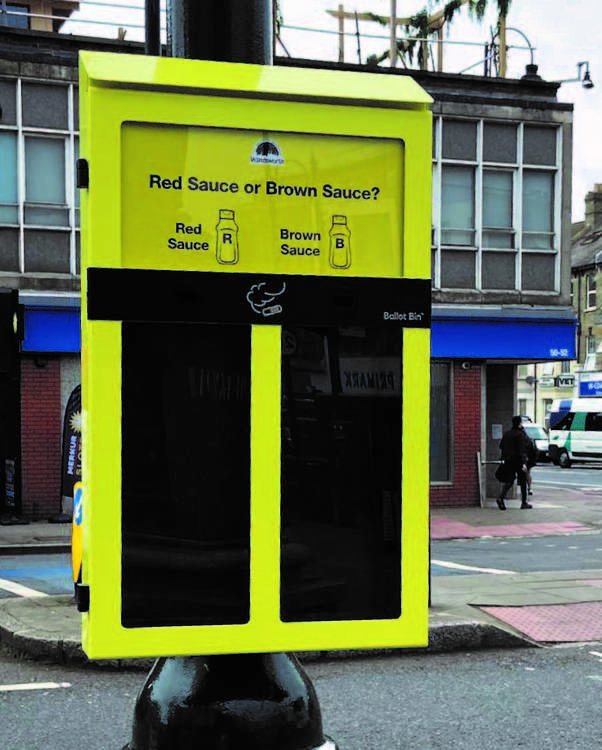 A new cigarette bin can be seen at Tooting Broadway station - and it hopes to get more people binning butts.
This new bin gives smokers the option to drop their cigarette buts in either a "red sauce" or a "brown sauce" section. The litter stacks up behind clear glass, showing which option is more popular.
Wandsworth Council hope that these newly installed bins will stop people from littering on the pavement and is part of the council's '30 ways to keep Wandsworth looking clean and tidy campaign'.
The bin is made by environmental charity Hubbub, who are proven to reduce cigarette butt litter by more than 40 per cent, according to Wandsworth Council.
The questions on the bin will be changed regularly - and you can even submit your own questions by emailing [email protected]
Councillor Steffi Sutters said: "Anything which helps to keep litter off of our streets has to be a good idea and these ballot bins are a particularly engaging way to combat this problem.
"People don't always think that cigarette butts are litter, but the reality is that they contain a plastic called cellulose acetate, along with heavy metals and other chemicals which are particularly dangerous for the environment, especially when they get into waterways and eventually the oceans.
"So please remember that dropping your cigarette butt is littering, and we will fine people that do, it's not acceptable and it is so, so damaging to the environment."
Have a story in Tooting you'd like to share? Get in touch! Email [email protected], call 07557513104 or tweet @TommyJJourno [I]
[I] Find all the latest news from Tooting on Facebook, Twitter and Instagram.