XR Wandsworth crash Wandsworth Conservatives' gala at luxury car showroom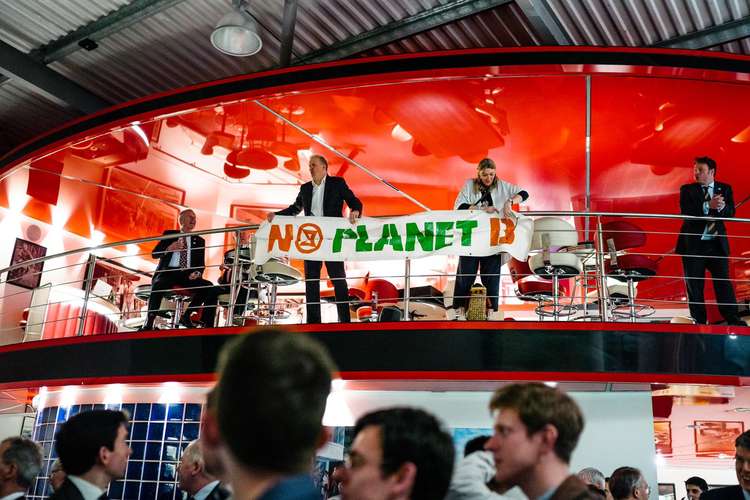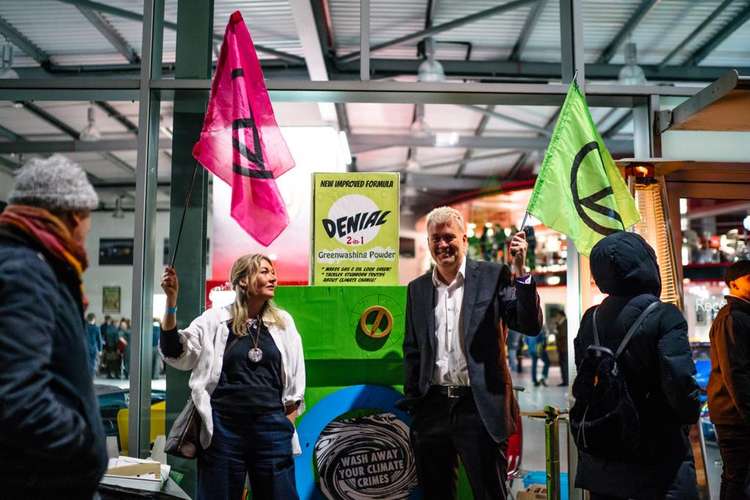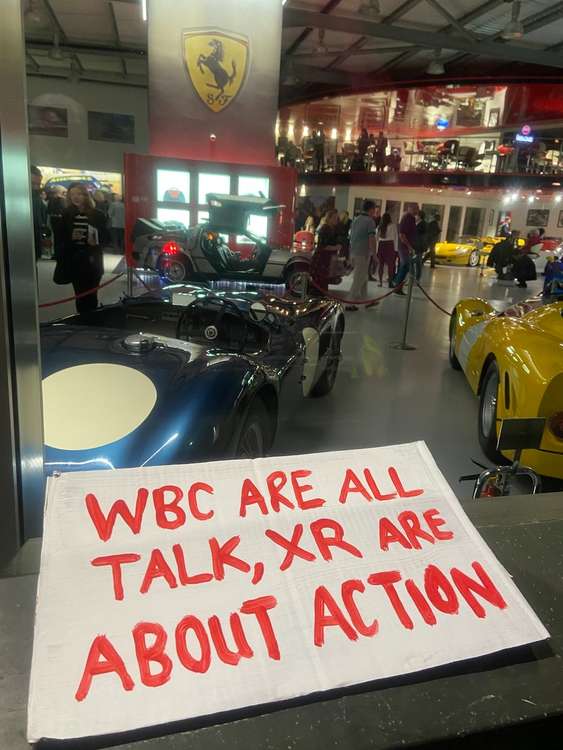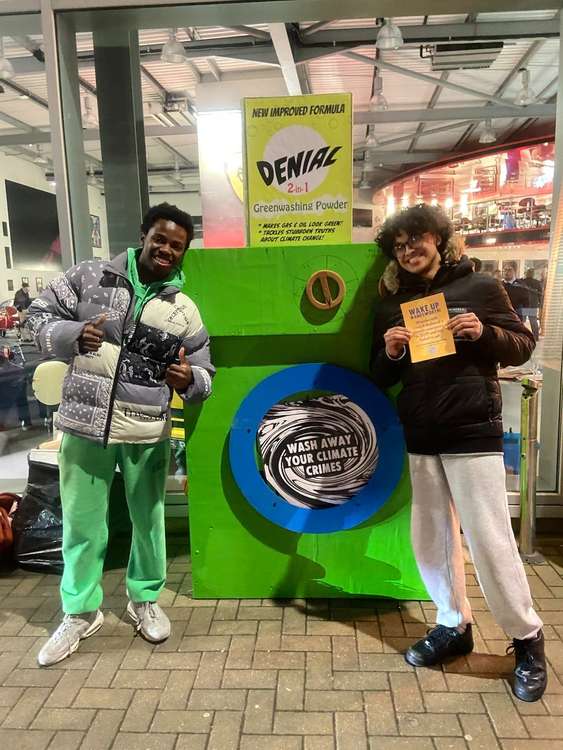 The Secretary of State for Education, Nadhim Zahawi, was interrupted by Extinction Rebellion at the Wandsworth Conservatives Gala Campaign Launch yesterday.
Extinction Rebellion (XR) Wandsworth dropped a banner bearing the words 'No Planet B' from a balcony as Nadhim Zahawi started to speak.
This is XR's latest protest as a part of their 'Wake Up Wandsworth' campaign.
The gala was taking place at a luxury car showroom, Joe Macari Performance Cars, in Merton which XR felt was in contradiction to Wandsworth Council's commitment to addressing the climate emergency.
Wandsworth Council has pushed for greener travel from its residents within the borough.
An XR spokesperson said: "Reducing car use has to be a central plank of any strategy to reduce emissions and address the climate emergency."
Back in November XR interrupted Wandsworth Council's 'Together on Climate Change Festival' at Battersea Arts Centre after being excluded and finding out one of the stalls was sponsored by Shell.
In a statement obtained by Nub News Wandsworth Extinction Rebellion said: "What does it say about Wandsworth Conservatives' relationship with Wandsworth residents, so many of whom are struggling to make ends meet in the middle of an unprecedented cost of living crisis?
"The cheapest car appearing on Joe Macari's website costs a mere £38,950, with the most expensive an eyewatering £699,950.
"The event also featured a fundraising auction, with a week in a luxurious waterside house near St Tropez and being 'driven to and from Goodwood in a Classic Ferrari' among the items to be bid for.
"What message does the sight of Conservatives quaffing champagne and canapés at £100 or £50 a ticket surrounded by obscenely expensive cars gives to local people?"
XR had a presence outside the venue all evening and were joined by groups including Wandsworth Stand Up to Racism, Wandsworth Stop Deportations, Green Party members, South London XR Dummers and Plastics Rebellion.
Got a story? Get in touch with Lexi Iles via [email protected] or call 07964789627
[I]Find all the latest news for your local area by following us on Facebook,Twitter and Instagram.