Cost of living: Tips on coping with rise in prices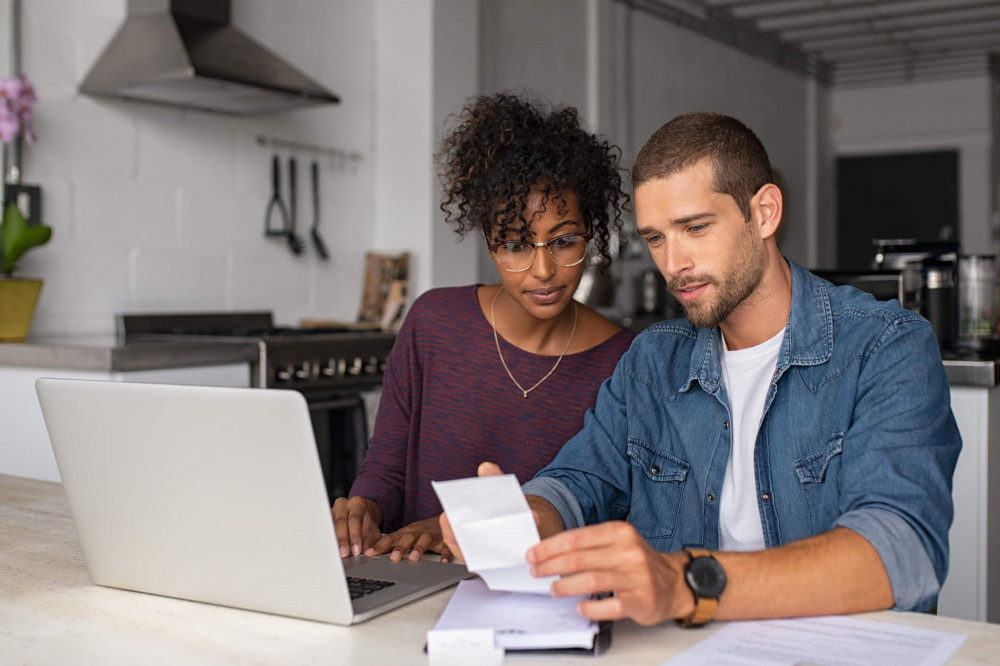 By Eli Haidari
As Autumn draws closer, families across south west London are bracing themselves for continued hikes in every-day costs including sky-rocketing energy bills.
It seems that just as the public had started to recover from the implications caused by the Covid-19 pandemic, we are faced with a new crisis, one that is gripping the nation.
Despite the recent news that new prime minister Liz Truss will be limiting rising energy bills to £2,500 annually for two years from 1 October, inflation rates have risen to a 40-year-high, reaching 9.9% last month.
The Bank of England's governor Andrew Bailey has said 'the Russia shock is now the largest contributor to UK inflation'. But economists agree that there are many factors including the stark rise in energy bills because of rapidly growing oil and gas prices.
Other contributors include petrol and diesel prices, partly because the war in Ukraine has driven up the cost of crude oil. Food prices, as the war in Ukraine squeezes grain production and costs, and, significant increases in the cost of raw materials, household goods and furniture in the hospitality sector.
For some families, even with the newly imposed cap on energy bills, measures will need to be taken to stay afloat and ensure they are able to cater for everyday costs.
While some price rises are unavoidable, there are small things you can be doing to make a difference to your wallet.
Jason Lurie is a Chartered Financial Planner at Kingston based business, Holland Hahn & Wills, who have been providing financial advice to residents in and around the area for over 30 years.
Whilst the majority of clients Holland Hahn & Wills deal with are slightly more affluent, there are those who have a fixed amount of money to live on and need to create an income from that.
The steps taken are ones which can be applied to all families regardless of income and help improve money management.
Speaking to Nub News, Jason said: "Budgeting is crucial and is always the place to start. What I would say to clients going through the accumulation phase is have more than one bank account.
"If you are signed up with the same bank, have account number 1 and 2. Number 2 caters for all monthly standing orders and at the beginning of each month, money should immediately be put into this account to cover these costs.
"You are then left with your remainder in account number one which you are then able to use as your disposable income with caution."
Checking your direct debits and monitoring your standing orders is a crucial way of being able to spot where you would be able to cut back on something and reduce outflows.
Comparing phone deals is a prime example. Start by comparing prices with a similar text, minutes and data allowance that you are on now – then if you find a better deal, switch or haggle with your current provider.
The same applies for broadband, millions of people across the country could be getting a better deal on their broadband package.
You can start by comparing prices using comparison websites such as Uswitch.com or Moneysupermarket.com. Make sure you are looking at like-for-like deals with similar speeds to what you are on now, unless you think you do not need as much.
Switching to cheaper supermarkets and downshifting your food shop, swapping branded goods for supermarket-owned labels is also advisable, as well as shopping with a loyalty card and heading in with a basket rather than a trolley.
Making extra cash is also a key way to help cover costs. From renting a spare room or drive way, to selling unwanted clothes and trying mystery shopping.
For those with a stronger disposable income who are able to put more money aside, Jason of Holland Hahn & Wills advises people to go by the three-bucket concept.
He added: "What we tell are clients is conceptually hold the money you have in three buckets, bucket 1 would be what you think you need over the next two years over and above your income, bucket 2, what you would put into a fixed interest investment, rates are slowly improving and so if you can divide your money in three buckets, bucket 3 is money put completely to one side for the long term, when interest rates have significantly grown."
If you want to know more about Holland Hahn & Wills financial planning process and how it can help you, or perhaps you want a second opinion on your planning or investment strategy, get in touch at 0208 8943 9229 or visit https://www.hhw-uk.com.
New tooting Jobs Section Launched!!
Vacancies updated hourly!!
Click here: tooting jobs