The White Eagle Club in Balham is reopening for donations TOMORROW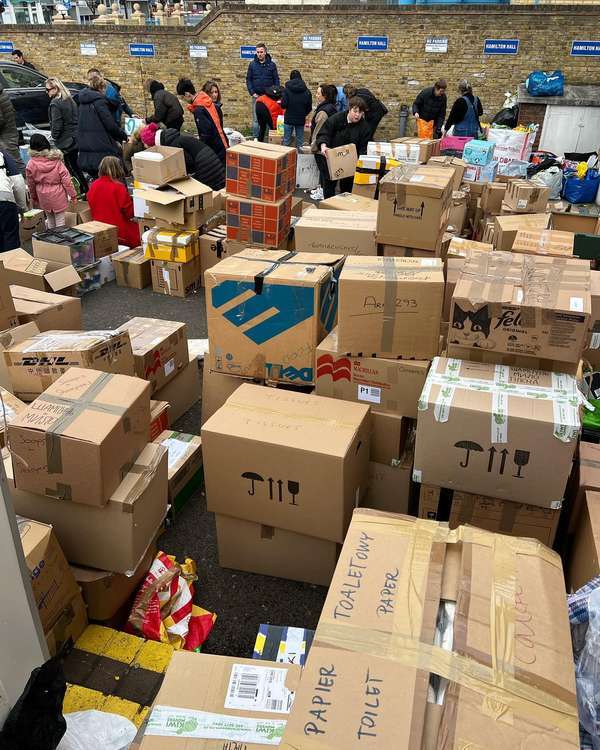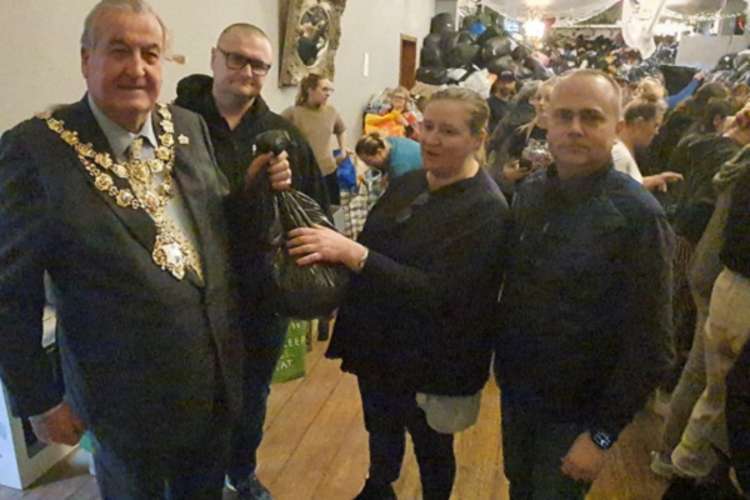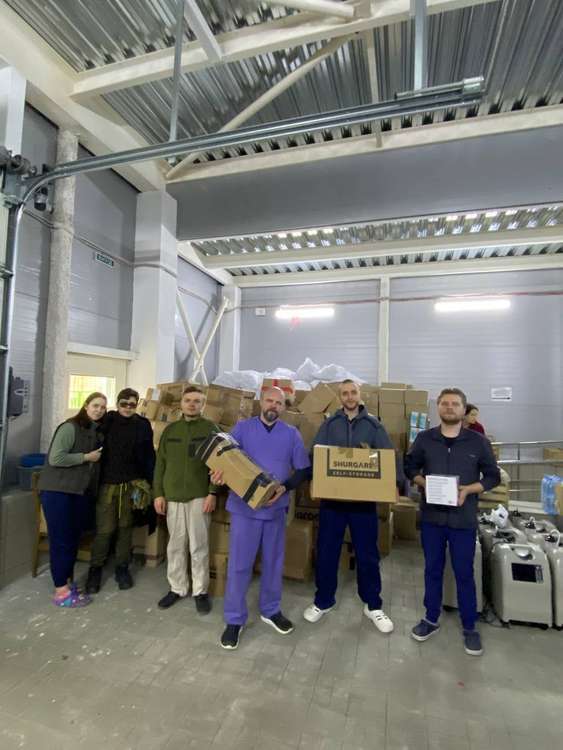 The White Eagle Club in Balham will reopen for donations tomorrow, Wednesday March 9.
The Mayor of Wandsworth visited the community centre in Balham to thank the team liaising local donations for Ukraine.
On the invasion of Ukraine thirteen days ago volunteers at the White Eagle Club rapidly mobilised, turning the venue which normally hosts wedding receptions, chess clubs and dance lessons into a collection centre of items for refugees fleeing the war.
A queue of people wanting to make donations stretched half a mile down Balham High Road, with the scale of goods such that the club appealed for extra volunteers to assist with sorting.
Cllr Richard Field spoke to the team of volunteers, who he said "were doing so much for the people of Ukraine".
Residents are encouraged to take items to the club when it reopens the collection point on Wednesday.
It will be open until Friday (March 11), with a morning window for donations (09:30 to 12:oo) as well as a post-work window (18:00 to 20:00).
Priority needs are now medical and food.
In a post on social media the club wrote: "Thanks to your generosity and kindness we have been overwhelmed with donations.
"We desperately need volunteers in Balham (sorting+loading) - from 8 AM.
"We also need volunteers in Croydon (sorting+loading) - from 8 AM.
"Van/Truck drivers needed to drive from Balham to Croydon tomorrow and daily this week."
The White Eagle Club can be found at 211 Balham High Rd, London SW17 7BQ.