Popular local artist offers free Tooting Christmas colouring-in print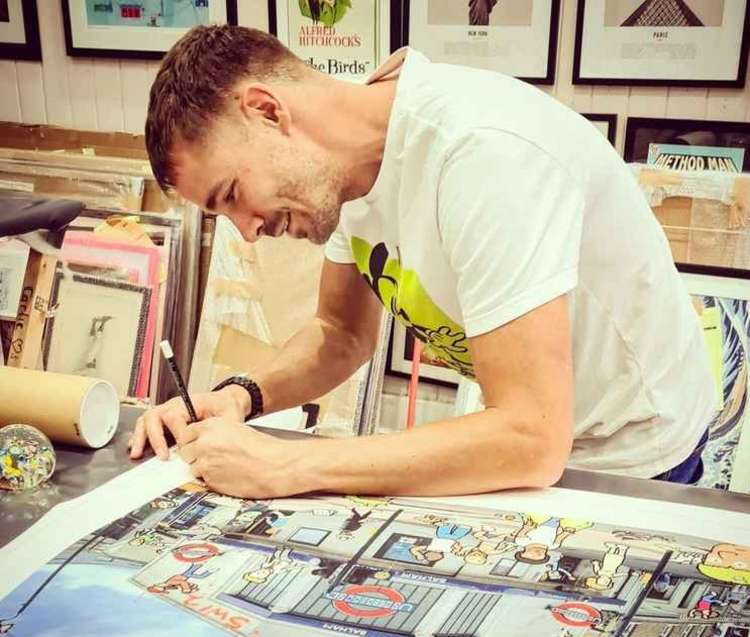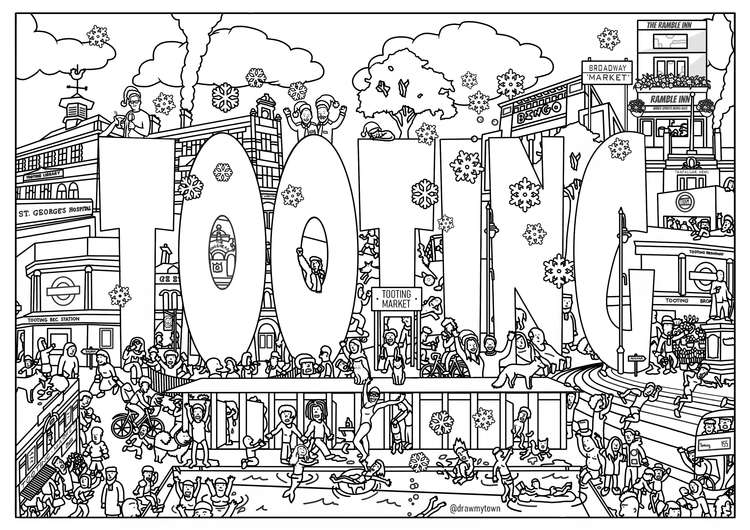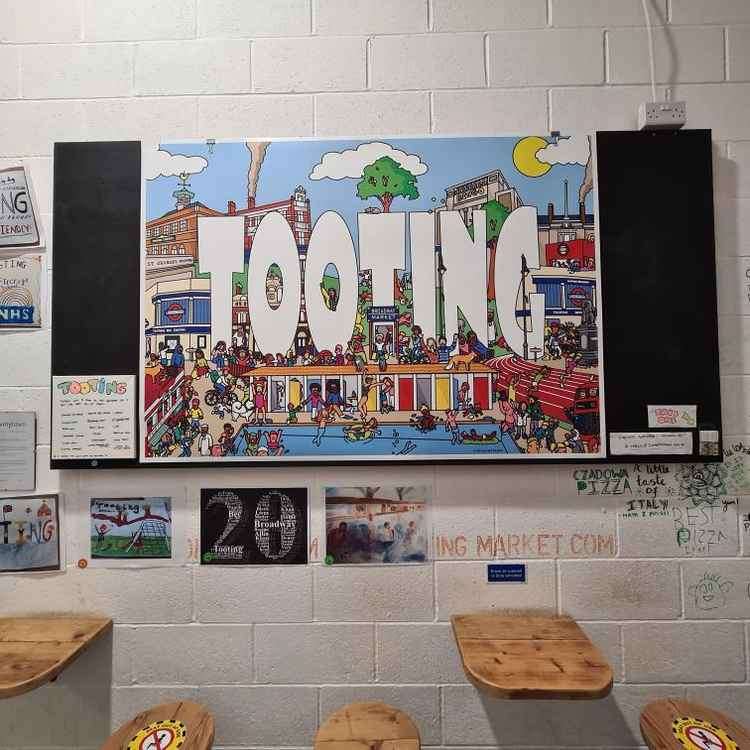 A local artist is offering free Christmas prints that you can print off and colour in yourself.
Ben Poultney, more commonly known as 'Draw my Town', is well-known around these parts for his colourful local drawings.
Ben has made a number of his blank prints available to download for free, including the special Tooting Christmas print which can be seen pictured.
The print features people and iconic places from all around Tooting, including the Lido, Tooting Bec Athletics Track and even the bingo hall.
There are lots of other prints available too, including ones in Clapham, Balham, Streatham and much more.
If you're downloading and having a go, let Ben know. He loves seeing how people get on colouring in his prints, and will often share them on social media if he gets your permission.
To download these free prints, follow this link on the Draw my Town website.
If colouring in isn't your thing, you can also buy some prints from the same website. In fact, if you order a Tooting print, you can have yourself (and up to four people) included within the print for an additional fee.
To have a look at some of Ben's work you can go to the Draw my Town website.
[I] Have a story in Tooting you'd like to share? Get in touch! Email [email protected], call 07557513104 or tweet @TommyJJourno [I]
[I] Find all the latest news from Tooting on Facebook, Twitter and [L] https://www.instagram.com/tootingnubnews/ [L+] Instagram