Will you snitch? £1,000 fine threatened as hosepipe ban comes into effect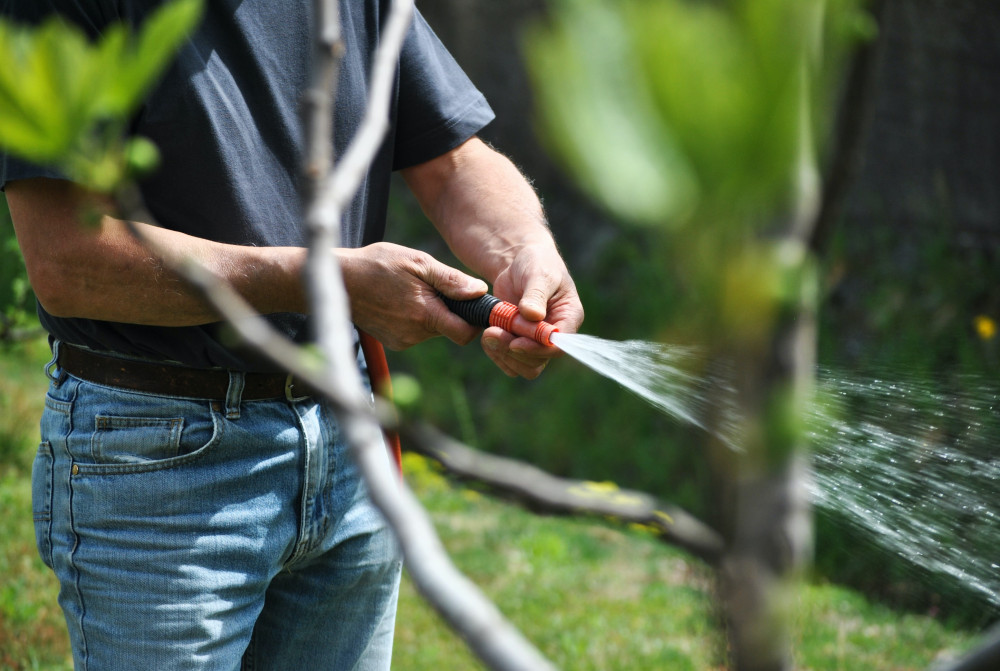 People watering their gardens or washing their car with a hose face a fine of up to £1,000 from today – Wednesday.
The penalties are part of hosepipe ban being implemented by Thames Water following the driest July on record.
Enforcement of the ban is largely being left to the public with the company relying on residents snitching on those who break the rules.
Recent rainfall has helped revive parks and gardens, however the Environment Agency says it will take several weeks of rain to replenish water sources and end the drought.
The move by Thames Water is controversial because the company stands accused of doing too little to combat leaks. It stands accused of giving hundreds of millions to shareholders and paying fat cat sums to executives rather than investing in plugging leaks.
Thames Water loses an astonishing 25 per cent of all the 2.6 billion litres water that have pumped into its system every day.
The restrictions means people should not use hosepipes for a raft of purposes, including -
* Watering your garden, allotment or plants.
* Filling or maintaining your paddling pool, swimming pool or hot tub.
* Cleaning your vehicles.
* Cleaning windows, walls, paths, patios and other artificial outdoor surfaces like artificial grass.
* Recreational use like water fights and water slides.
The ban applies to hosepipes, and anything attached to them, like sprinklers and jet washers. However, people will still be able to use watering cans and buckets to protect their plants.
The controls do not cover businesses, however the company is asking them to be 'mindful' and use water wisely, for example, by not washing commercial vehicles or turning off water features.
The company warned that people who break the rules face the possibility of prosecution.
It said: "If we become aware of customers ignoring the restrictions, we'll contact them to make sure they're aware of the rules and how to use water responsibly and wisely.
"There are criminal offences for those that repeatedly ignore requests to comply with the ban.
"Any person who contravenes any of these prohibitions may be guilty of an offence, and liable, on summary conviction, to a fine not exceeding £1,000."
Thames Water could not say how long the controls will last, adding: "This will depend on the weather – although our customers' help in using water wisely will also be vital.
"We need prolonged and significant rainfall. We'll be monitoring our water levels carefully and will let you know when the ban can be lifted."
Thames Water claims to be fixing over 1,100 leaks on its 20,000-mile network every week.
Chief executive, Sarah Bentley, who was given a £500,00 bonus last year, said: "Implementing a Temporary Use Ban for our customers has been a very difficult decision to make and one which we have not taken lightly.
"After months of below average rainfall and the recent extreme temperatures in July and August, water resources in our region are depleted. Despite investing in the largest leakage reduction programme in the UK, customer demand is at unprecedented levels and we now have to move into the next phase of our drought plan to conserve water, mitigate further risk and futureproof supplies."
New tooting Jobs Section Launched!!
Vacancies updated hourly!!
Click here: tooting jobs