Sir David Attenborough sends a personal letter to Tooting primary school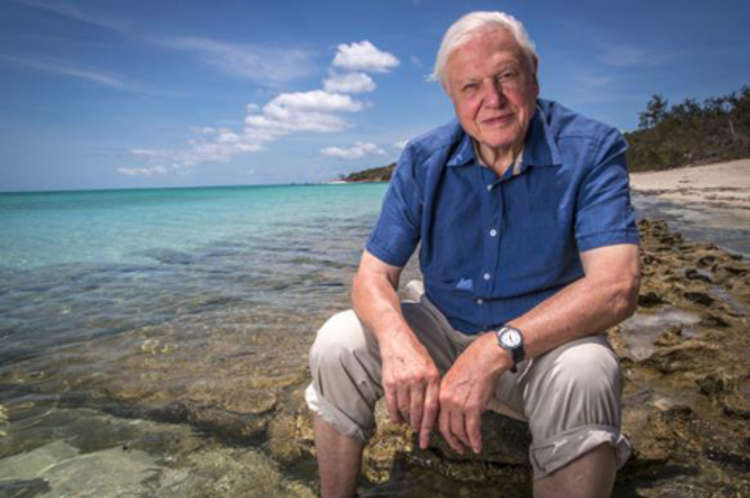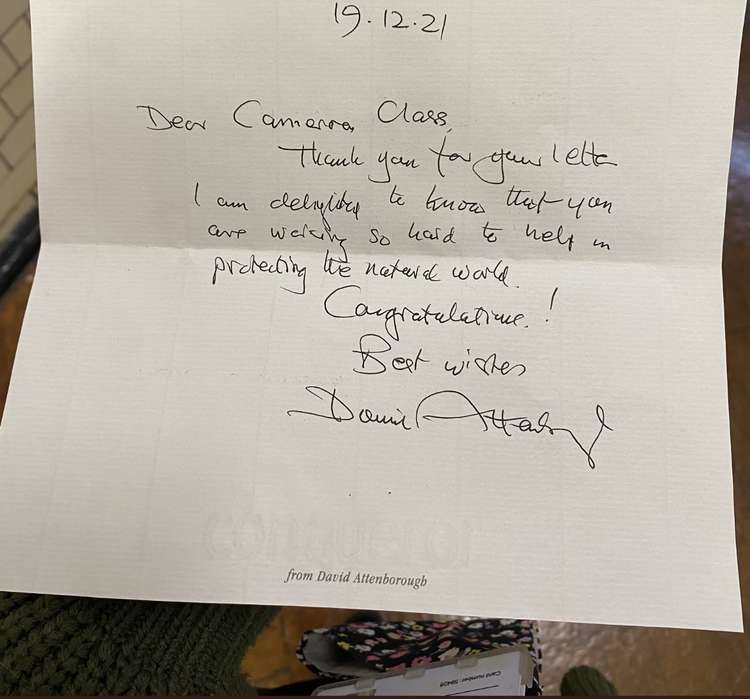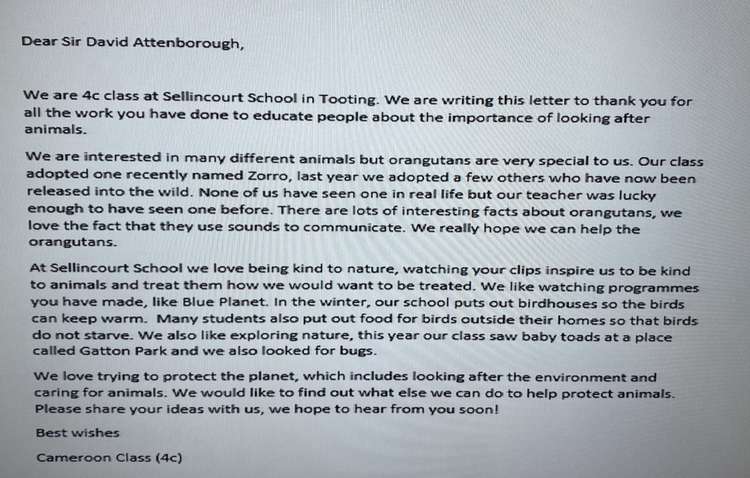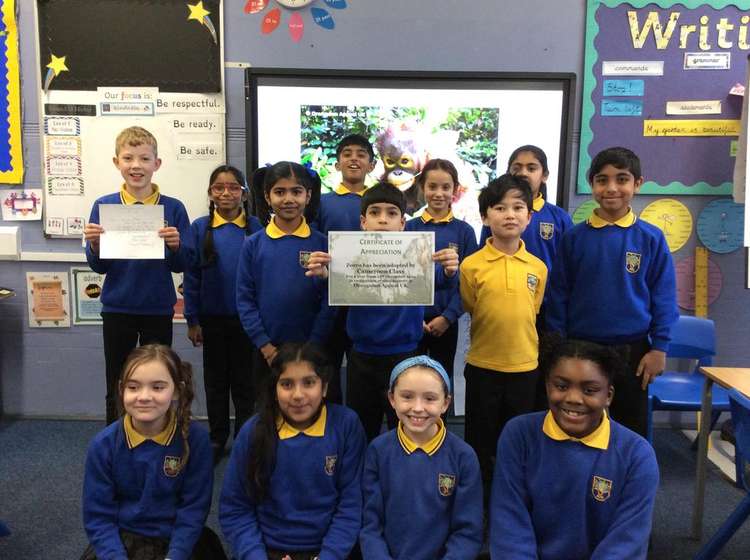 Sir David Attenborough surprised the children at a Tooting primary school with a personal letter.
The students at Sellincourt Primary School were delighted to have received the handwritten note from the national treasure.
The school tweeted: "4C are feeling honoured to have had a reply to their letter from Sir David Attenborough.
"Thank you for inspiring us all to look after our planet and teaching us so much about the world."
The students from Cameroon Class (4C) had written to the knighted broadcaster to thank him for all the work he had done to educate people about the importance of looking after animals.
They went on to tell him about their love for orangutans and how the class had recently adopted one called Zorro.
The students told Sir Attenborough how they had been inspired by nature documentaries, such as Blue Planet.
In his reply Sir David Attenborough said: "Dear Cameroon Class, Thank you for your letter.
"I am delighted to know that you are working so hard to help in protecting the natural world.
"Congratulations! Best wishes, David Attenborough."
Mrs Clements, 4C's teacher said: "In our RE lessons we learnt about the importance of looking after our environment and animals.
"We decided to adopt an orang-utan to show our support for wildlife.
"We also decided to write a letter to Sir David Attenborough to thank him for his work and ask him what else we could do to help.
"We were so happy to get a letter from him.
"He was delighted to hear that we were working hard to protect the natural word and he congratulated us on our efforts.
We feel even more motivated to do more for our environment now."
We're pretty sure this is something the children and teachers at Sellincourt Primary School will treasure forever.
Got a story? Get in touch with Lexi Iles via [email protected] or call 07964789627
[I]Find all the latest news for your local area by following us on Facebook,Twitter and Instagram.