Drought declared for much of southern England, including Tooting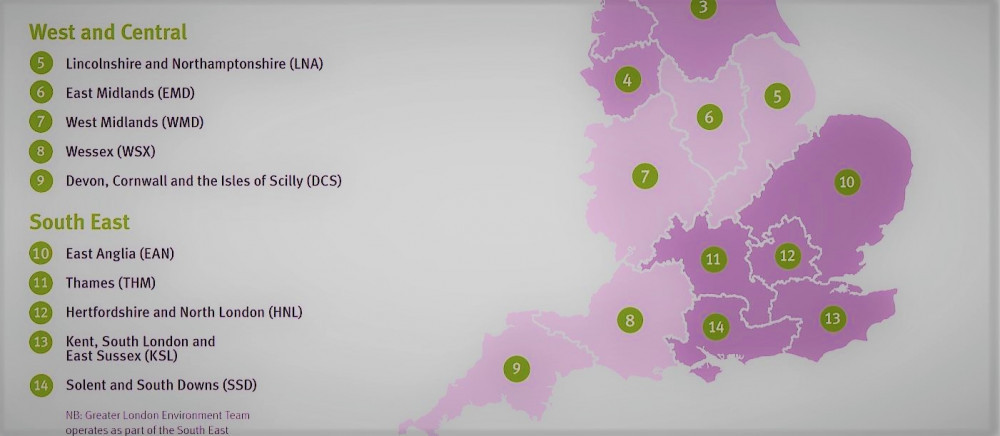 An official drought has been declared in eight of the Environment Agency's 14 regions, including Thames, which covers south west London.
A dearth of rainfall has reduced flows in the Thames and tributaries, putting wildlife at risk, while turning many of the area's parks and gardens to dust.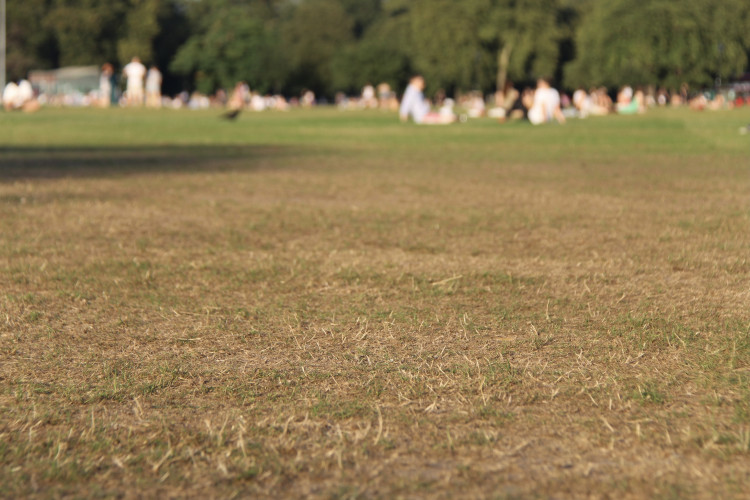 The eight areas listed as being in a drought are Thames, Solent and South Downs, Herts and North London, Kent and south London, East Anglia, Devon and Cornwall, Lincolnshire and Northamptonshire, and East Midlands.
Two others - Yorkshire and West Midlands – could be moved into drought later this month.
The most recent official data showed rainfall totals for August have ranged from 12% of the long-term average in north east England to 0% in southeast and south west England.
Meanwhile river flow data revealed almost 90% of measuring sites were showing below normal readings, with 29% classed as "exceptionally low".
It comes after the driest July on record for some areas and the driest first half of the year since 1976.
Thames Water recently indicated that it plans to introduce a formal hosepipe ban in the next two weeks. It is likely bans on car washing would also be included.
The decision was announced today by the National Drought Group, which includes representatives from the Department for Environment Food and Rural Affairs, water companies, the Environment Agency, the National Farmers' Union, Natural England, Consumer Council for Water, water services regulator Ofwat, Water UK and the Drinking Water Inspectorate, as well as the Angling Trust and the Rivers Trust.
Water Minister Steve Double said action was already being taken by the Government, the Environment Agency and others to manage the impacts.
"All water companies have reassured us that essential supplies are still safe, and we have made it clear it is their duty to maintain those supplies", he said.
"We are better prepared than ever before for periods of dry weather, but we will continue to closely monitor the situation, including impacts on farmers and the environment, and take further action as needed."
Mark Hardingham, chair of the National Fire Chiefs Council, raised concerns about a rise in the number of wildfire. Just this week the police and fire chiefs raised concerns about arsonists setting fires deliberately, including in the Royal Parks.
Chairman on the Commons Environmental Audit Committee, Philip Dunne MP said: "It is deeply concerning that a drought has been declared in parts of England. Man-made climate change is speeding up the frequency and severity of heatwaves. As a result, we are witnessing rivers running dry and shrinking reservoir levels placing unprecedented pressure on our water supply.
"In our 2018 inquiry considering the impacts of heatwaves on the UK, we recommended that a water-saving culture must be developed within households. One way of doing this is rolling out meters, which could potentially cut overall water demand by 21%.
"At present, a massive 20% of our mains water supply is lost to leakage every single day: water companies are working to cut 50% of leakage by 2050, and appear on track to achieve this. But we may need to look more broadly at securing water resources across the UK. A resilient water supply is a national endeavour, but many householders can do our bit by installing a water meter to understand our own use of water, or capturing rainwater when it falls on the roof of our home, particularly if we are to experience longer periods of dry weather in the future."
Ami McCarthy, climate campaigner for Greenpeace UK, said: "The drought across Europe, the extreme heatwaves and the cost of living crisis are all the result of our climate-destroying reliance on fossil fuels.
"Yet governments across the world are still handing out billions to fossil fuel giants, subsidising their reckless profiteering, including in the UK where our government continues to offer lucrative 'investment incentives'. We urgently need to turn away from fossil fuels and towards the clean, green energy of the future, which is the only way to bring down global temperatures and tackle the cost of living crisis. Renewables are now at least four times cheaper than fossil fuels so a shift toward green energy is not only good for the climate but an economic necessity. Governments need to decide whose side they're on."
New tooting Jobs Section Launched!!
Vacancies updated hourly!!
Click here: tooting jobs