Electrified British 4x4 set to take on the world
By Ginny Buckley - Motoring Correspondent
---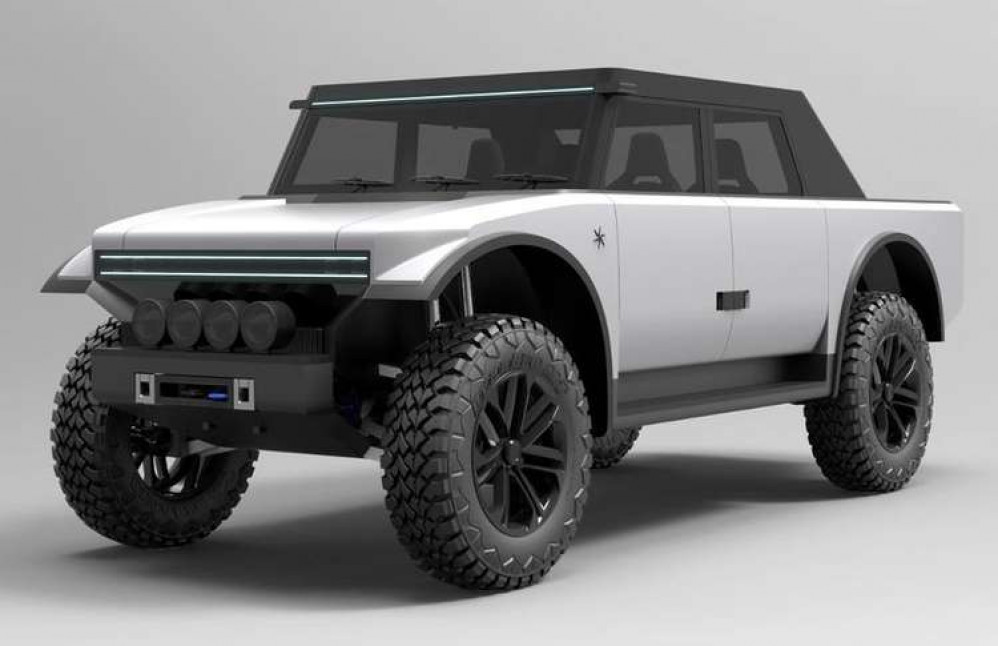 Body panels made from fabric are far more durable than steel
A British firm led by a former a Ferrari and McLaren F1 engineer has developed a new electric off-roader designed for use in the world's most challenging environments.
The Fering Pioneer is the brainchild of Ben Scott-Geddes, who has repurposed supercar and racing technology to provide environmental responsibility and unrivalled off-grid capabilities for extreme adventures.
The Pioneer is no bigger than a medium sized van in all directions, is lighter than a hatchback and yet has better carrying capacity than some trucks.
It is built around a lightweight aluminium frame and makes use of the same composite materials usually found in Formula One cars. To save weight, the exterior panels are made from a tough fabric which can shrug off damage and offer better insulation than traditional metal panels.
Power to the axles is provided solely by two electric motors that provide a total of 600Nm of torque; more than a comparable diesel 4x4.
A battery pack provides a zero local emission, electric-only range of around 50 miles. For longer journeys, the battery is supported by a compact and lightweight 800cc 3-cylinder range extender combustion engine powered by biodiesel.
By operating consistently at its most efficient level, the engine generates power to run the motors and charge the battery in normal driving. This means the battery can cover peak demands for power – such as hill climbing – using energy reserves which are then replenished while the vehicle is cruising, stationary or braking.
The efficiency also means the Pioneer can have an ability to live 'off-grid' and survive expeditions to remote areas without having to worry about refuelling. With long-range tanks fitted, the Fering will be capable of driving for more than 3,400 miles without needing a fuel stop or recharging from the grid. If such extreme range isn't needed for a mission, the tanks can be swapped for water to provide fresh supplies on a mission.
Another neat innovation is the use of wheels which can be fitted with standard truck tyres that are available in even the remotest parts of the world, so adventurers don't get stuck waiting for replacement rubber after a puncture.
The first prototype Pioneer is already going through a rigorous testing process and being assessed by early customers and organisations. Series production will start in the UK during the second half of 2022.
You can read more motoring advice from Ginny Buckley on the website: electrifying.com